Images of pharmacies and apothecaries in early manuscripts
Back to apparatus page

---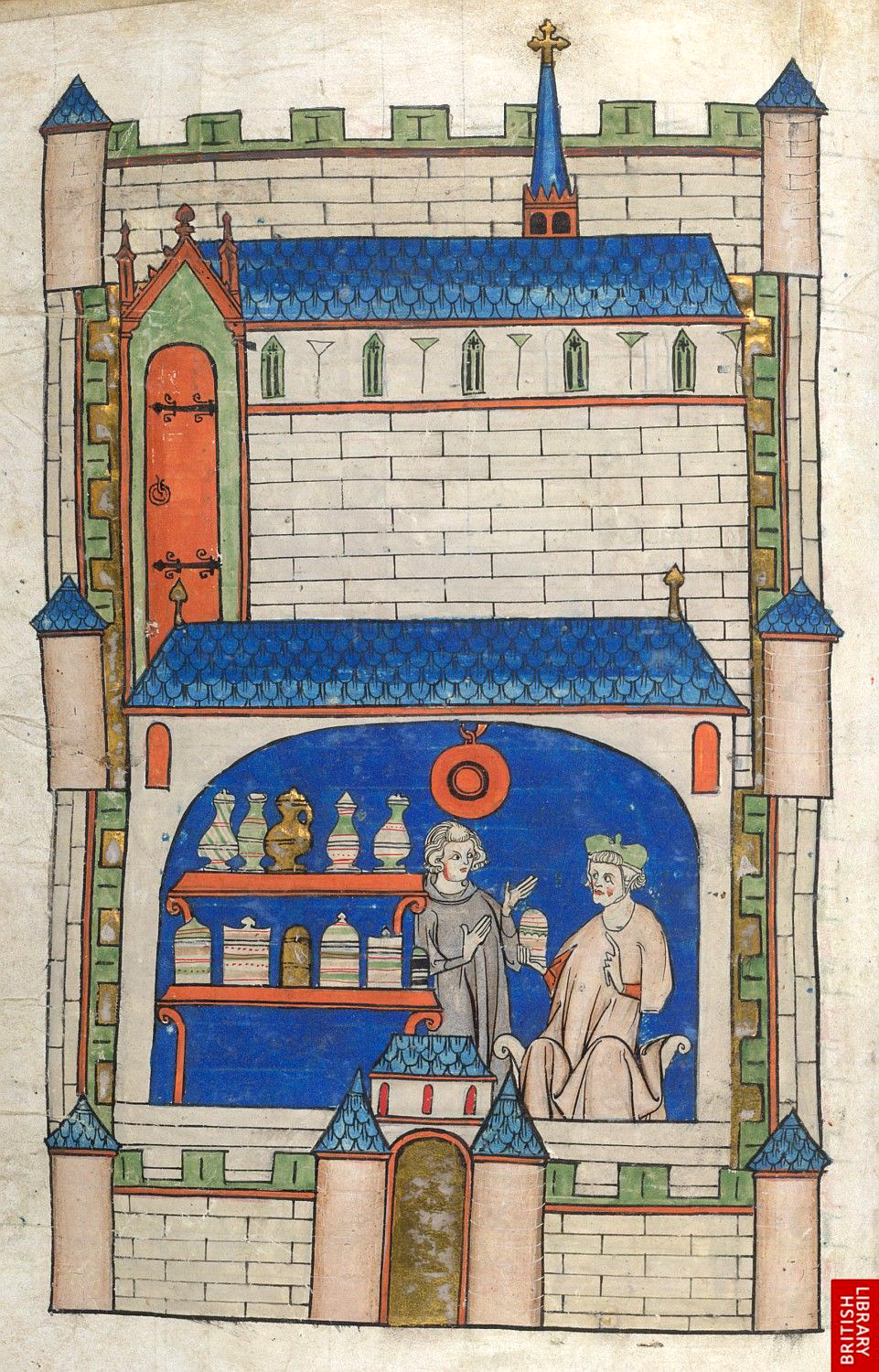 British Library Sloane 1977. Roger Frugardi of Salerno, Chirurgia, French, first quarter of 14th Century.

---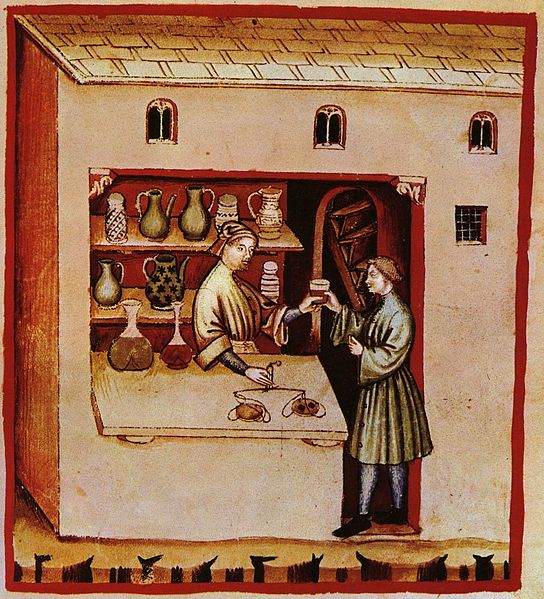 Tacuinum sanitatis - medieval handbook on health. 'Magister Faragius' (Ferraguth) of Naples. Italian . 14th Century.

---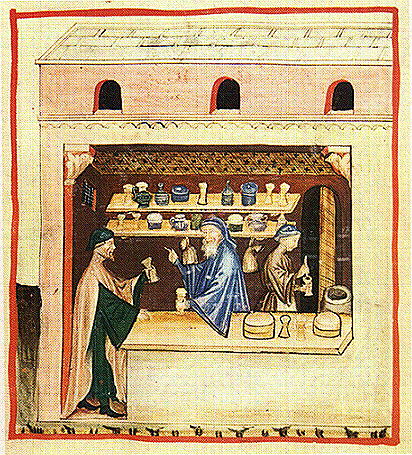 Tacuinum sanitatis (Tables of Health) from Austrian National Library, Vienna, Codex 2644. c. 1400.
Cerruti family Italian pharmacy - a pharmacist, client and his assistant mixing medicines.

---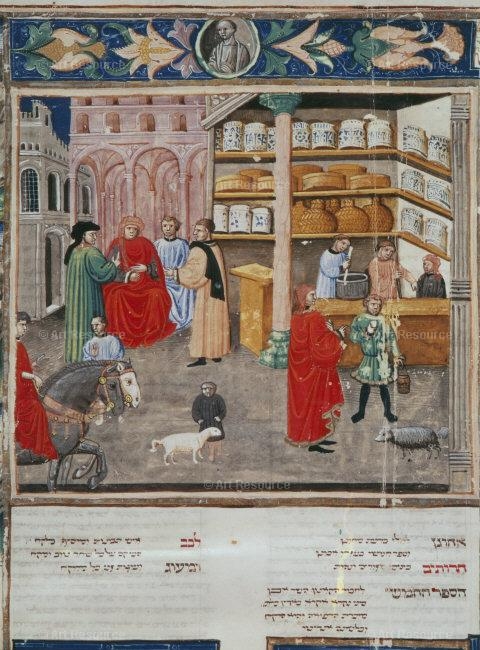 North Italian apothecary's shop in a Hebrew manuscript of the Canon Medicinae of Avicenna, c. 1450-75. Bibliotheca Universitaria, Bologna, Italy, MS 2197, fol. 492.

---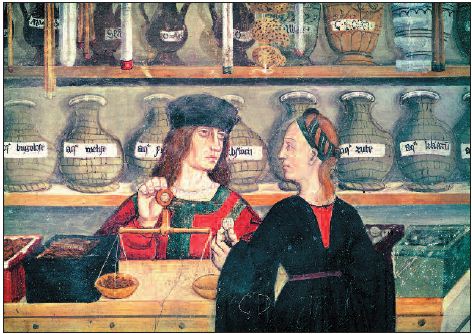 Pharmacy (fresco), Italian 15th century - Castello di Issogne, Val d'Aosta.

---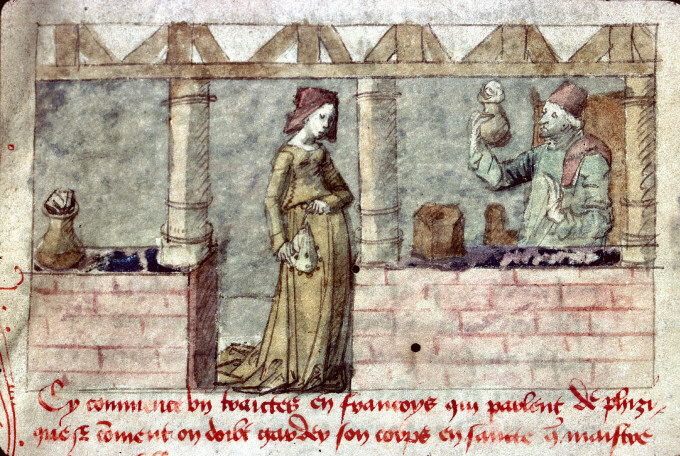 Apothicaire in Ms Besançon 0463 (f. 001) 15th Century

---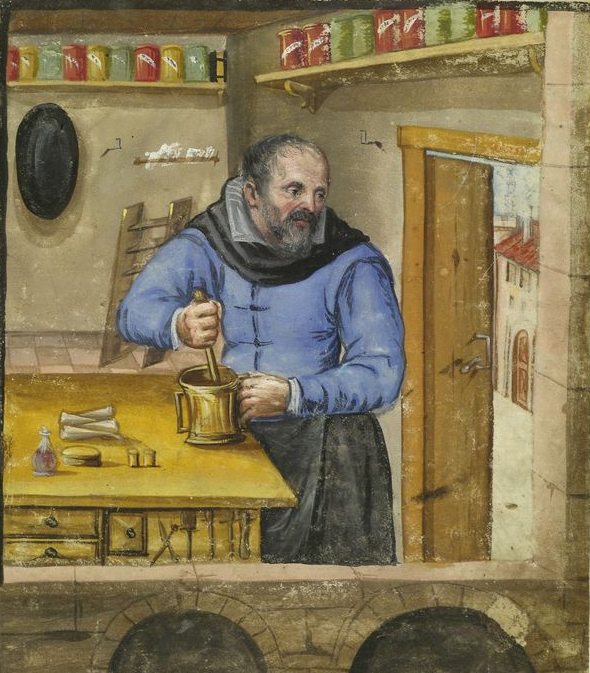 German National Museum, Ms Amb. 279 Landauer Hausbuch I. 1614.

---