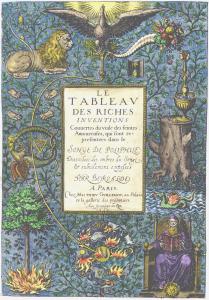 A019. Frontispiece from Beroalde de Verville's Le Tableau des riches inventions.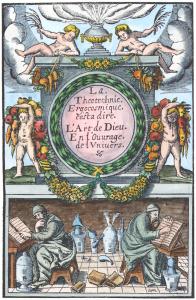 A024. Woodcut frontispiece from Annibal Barlet Le vray et methodique cours..., Paris, 1651.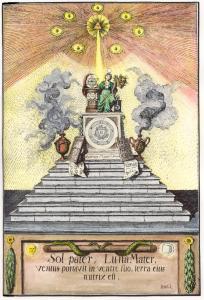 A036. Frontispiece from manuscript version of Georg von Welling Opus mago-cabbalisticum.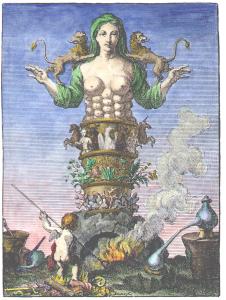 A086. Frontispiece engraving from Urban Hjärne Actorum Chemicorum Holmiensium, 1753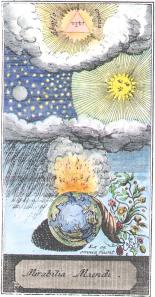 A130. Engraving one from Johannes de Maldini Mirabilia Mundi, 1754.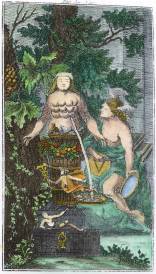 A180. Engraving from Anonymus von Schwartzfuss Das Blut der Natur, Frankfurt and Leipzig, 1767.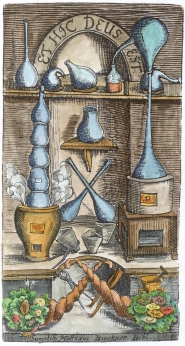 A185. Title page engraving from Christoph Glasser, Chimischer Wegweiser, 1710.

A217.Frontispiece engraving from Der curieusen Kunst- und Werck-Schul, Nurnberg, 1696.