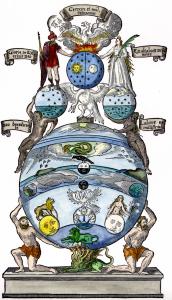 A007. Woodcut from Andreas Libavius Commentariorum alchymiae.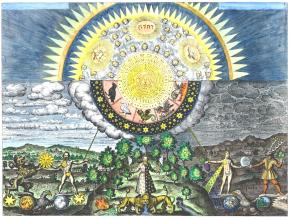 A016. Large engraving of the polarities in the macrocosm and the microcosm, from J.D. Mylius Opus medico-chymicum. Landscape formatm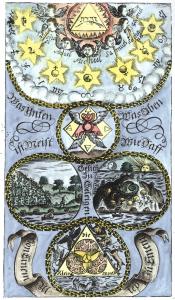 A047. Frontispiece to Hermetis Trismegisti Erkäntnüss der natur, Hamburg, 1706.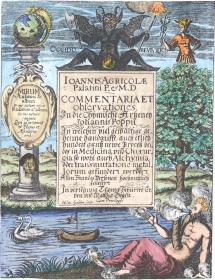 A054. Frontispiece engraving from Joannis Agricola Commentariorum, Notarum, Observationum & Animadversionum in Johannis Poppii chymische Medicin, Leipsig, 1638.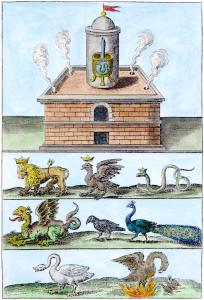 A079. Engraving from Michael Maier, Tripus aureus, 1618.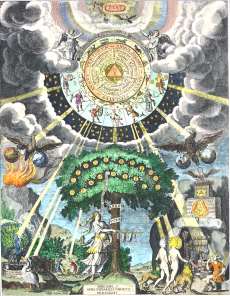 A109.Engraving from Malachias Geiger Microcosmus hypochondriacus, Munich, 1651.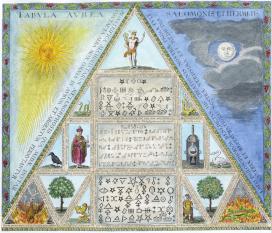 A167. Engraving from Hermogenes, Des aufrichtigen Hermogenes Apocalypsis, Leipzig, 1739.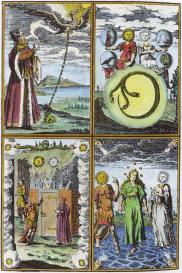 A228.Frontispiece engraving from Bernard Trevisanus Chymische Schrifften Nurnberg, 1747.