Emblem 3
Go to the woman who washes the sheets and do as she does.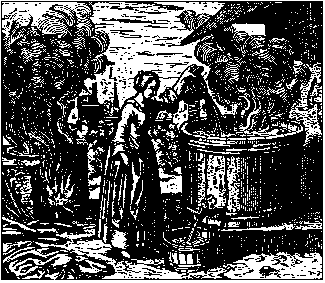 Epigram 3
Let not he who loves scrutinizing secret dogmas
Neglect to take as an example everything that can help him;
Don't you see how a woman is accustomed to cleaning dirty laundry
By pouring hot water over it?
Follow her example, so that you will not fail in your art
For the water washes the precipitation of the black body away.