Emblem 6
Sow your gold in the white foliated earth.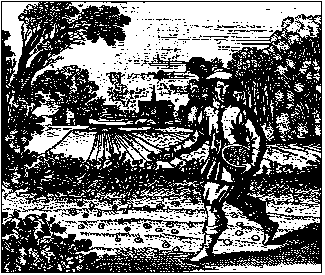 Epigram 6
The farmers entrust their seed to the fat earth.
After having foliated it with their mattocks.
The philosopher have taught that gold must be scattered over white fields
Which react like a light leaf.
When you undertake this, pay good attention to it,
For from the wheat you see, as in a mirror, that gold germinates.