Emblem 11
Make Latona white and tear up the books.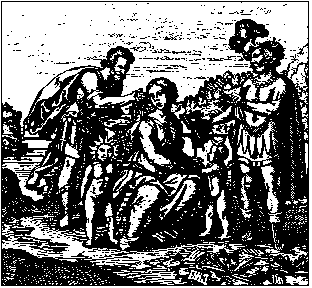 Epigram 11
Everyone knows Latona's twins,
Who, according to the legend, were children of Jupiter.
Others assert that the twins were a union of the sunlight
And the moon, which has black stains on its face.
Therefore get yourself ready, to make Latona white.
And without delay tear up the unclear books, which harm you.