Emblem 13
The ore of the philosophers is dropsical and wants to be washed seven times in the river, just as Naaman, the leper, washed in the Jordan.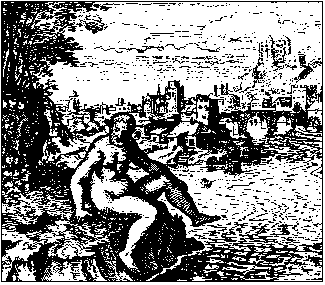 Epigram 13
The sick ore of the Wise is entirely swollen by dropsy,
And therefore it yearns for the benefiting waters.
Just as Naaman expelled the traces of leprosy in the Jordan,
It is washed by its waters three and four times:
So throw your body into the sweet water
And soon that will bring the strength of health in cases of disease.