Emblem 14
This is the dragon which devours its own tail.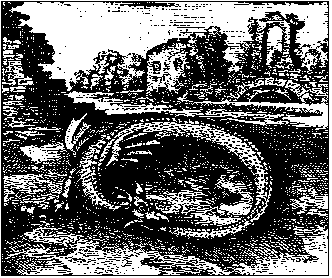 Epigram 14
An atrocious hunger taught the Polyps to gnaw at their own legs,
And taught men to feed on human flesh.
Now the dragon, while it bites itself in its tail and devours it,
For the most part itself, becomes food for itself.
This dragon will have to be conquered, by the sword, hunger and imprisonment,
Till it devours itself and spits itself out, kills itself and generates itself again.