Emblem 15
Let the work of the potter, consisting of dry and wet, teach you.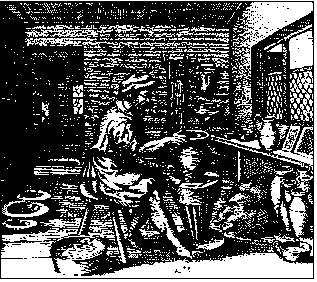 Epigram 15
Look how the potter forms his vessels on the swift wheel,
Whilst with his foot he mixes the clay with the water;
He always relies on two things,
So that by his dexterity the liquid quenches the thirst of the dry substances.
Act in the same way, now wiser by this example,
That the water may not dominate over the earth, but neither be dominated by it.