Emblem 17
A fourfold fire-ball controls this work.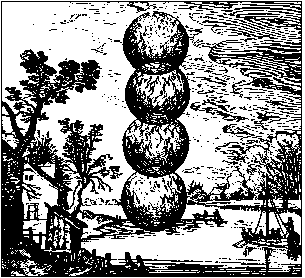 Epigram 17
You who imitate the work of Nature must look for four balls,
In which a bright fire is active.
Let the undermost have reference to Vulcan, but let the second one show Mercury well,
The third circle spans Luna;
The fourth, yours, Apollo, is also called the fire of Nature:
Let this chain guide your hands in art.