Emblem 18
The fire likes making things fiery, but not, like the gold, making gold.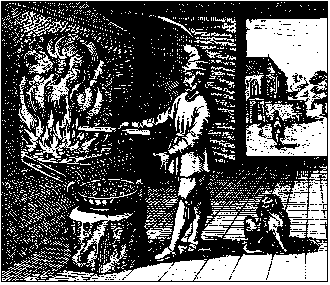 Epigram 18
As far as there has been an active principle in nature,
It spreads its forces around and wants to multiply them.
In this way fire makes everything it meets fiery,
And there is nothing that produces a noble work without cause.
By itself gold makes nothing fiery, neither does fire make gold,
Each thing discerns the seed which it carries in itself.