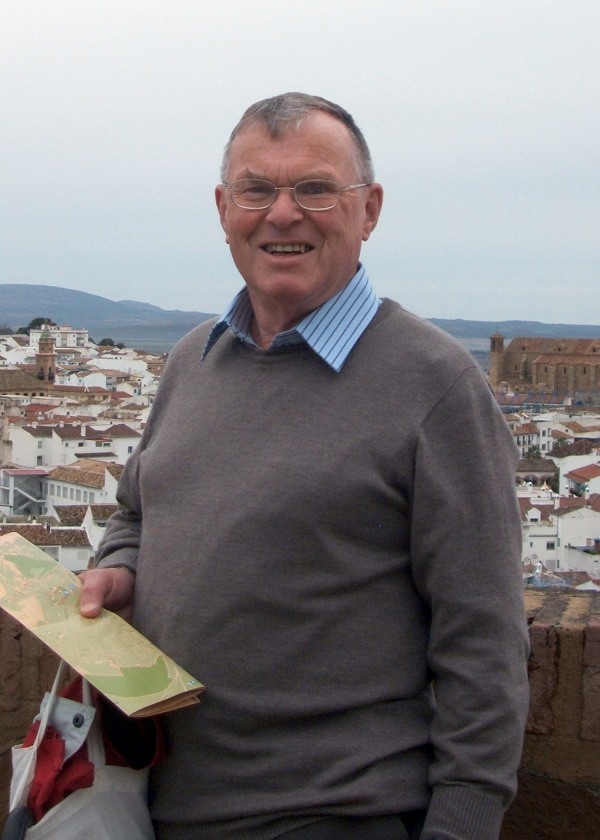 Alan Pritchard Memorial Page

---
Alan Pritchard, the well known researcher and bibliographer of alchemical writings, died on Saturday 5th September 2015, following a five-year battle with advanced prostate cancer. He was 74.

I counted Alan as one of my close friends, even although I never met him. It was enough that we shared an enthusiasm for the scholarly investigation of alchemy. Our constant communication initially through letters but later through email, brought us close.

I first came across Alan when his bibliography of English-language writings on Alchemy was published in 1980. A year or so before that I had begun publishing the Hermetic Journal and had issued the first two books in the Magnum Opus Hermetic Sourceworks series. Alan wrote to me apologising for not including these in his Bibliography as he had not known of them at the time he was compiling his listing. This was totally unnecessary as I had only just published these items, but it was characteristic of him to constantly examine his work looking for ways to improve it and make it more comprehensive. His Bibliography was so useful for my own work, as it was for all serious scholars of alchemy. I made many lists on paper of works listed in Alan's Bibliography that I would like to read, pieces that it would have taken me many years to discover in the footnotes of books and articles. I began collecting photocopies of these articles. At one point in the early 1990s I actually scanned in large sections of his book in order for me to be able to search for key terms or personalities in which I was interested. His work assisted me greatly and I expect this was the same for many students of alchemy. One of the strengths of his bibliographical approach was his wish to include all kinds of different material, so unlike some other scholars he never adopted an exclusive attitude or set some criterion to arbitrarily exclude material. Thus his Bibliography truly documents writings on alchemy in our era. This is its strength and it will make his work continue to be a sourcebook for centuries to come. Whenever there are people engaged with alchemy and wanting to study the subject seriously they will acquire a copy of Alan's Bibliography.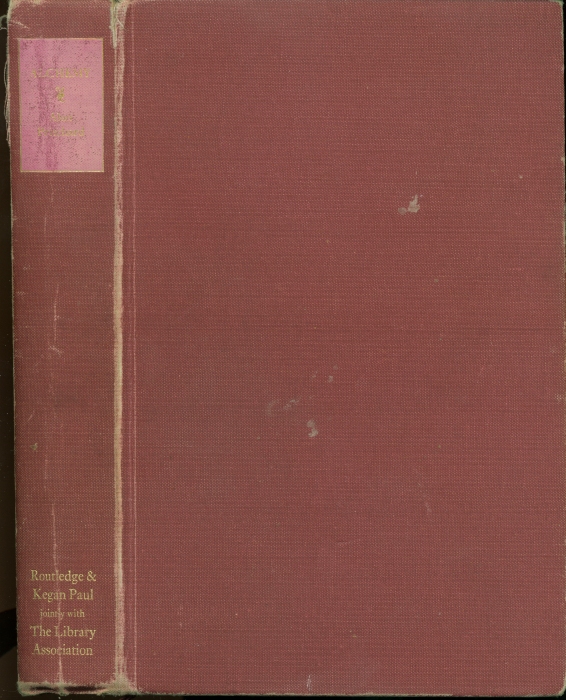 Over the last decade he was working on a new updated version and this is going to be published in 2016. I will be among the first to buy a copy!

With the opening of the Internet to ordinary consumers in the UK around 1995 I started the Alchemy Web site. This led to even more communication with Alan. He supported me greatly by sharing information, pointing out items I had missed. Later in 2008 when I started my Alchemy Discussion Forum on the Internet, Alan became one of the mainstays, carefully dissecting and analysing some of the contributions and as always providing additional information or pointers towards other sources and writings on the subject.

I learnt a great deal from Alan. He showed me the importance of documenting alchemy in all its various facets. He made me realise the need for exactness in the compiling of information. Alchemy today often attracts rather intolerant belief-driven individuals who miss no opportunity to attack other peoples' understanding. Alan stood well above this with his innate courtesy and tolerance. He never spoke badly to me of any person, even though I expect he would have come across some difficult individuals during researching his Bibliography.



I will now miss those exchanges and sharing of ideas and information. He died far too young at 74. Had he not developed a particularly aggressive type of prostate cancer I feel sure he would have had many years left to share with us.


---


I always enjoyed Alan's postings on the Alchemy Forum. So vast was his scholarship that answering his queries almost always required unusually wide and deep research, and often took me into byways of social history (such as women-printers and unlicensed presses) and scholarship (such as Greek ligatures) that I might otherwise have never encountered. Some of the longest and most interesting threads on the Forum were started by Alan, and are a small but important memorial to him.

Recently, Alan paid me the compliment of asking for my advice on his awe-inspiring Bibliography. Tellingly, I could find no errors and only a few omissions - mostly of very recent or fringe material. I was also able to suggest a suitable symbol for the cover. I am proud and happy to have made a modest contribution to one of the finest bibliographies of esoteric literature that we have.

I fervently hope that some younger scholars will follow in Alan's footsteps and keep his bibliographical endeavours going, and it would be nice also to see similar bibliographies for other languages. I feel that this would be the best tribute to his memory.

I would like to conclude, as I always do in such circumstances, with a wish which Alan, as a fervent humanist and secularist, would most certainly not have approved of: Anima eius et animae omnium fidelium defunctorum per Dei misericordiam requiescant in pace.



Paul Ferguson




---


Alan Pritchard (1941-2015)
My father who has died aged 74 was a learned man with a wide range of academic and professional interests ranging from library science, through to geographic data, to alchemy. He pursued these professionally and as an independent scholar. He was outwardly modest about his achievements claiming to simply be 'a compiler of lists' but the wide acclaim from his peers suggested otherwise. His personal interests ranged from cartography and typography, to poetry, mythology and languages, and he had a diverse musical taste that took in traditional music from many countries to the blues and boogie woogie.

Alan was born in Southsea, the only child of Frank, a wartime naval engineer, and Gladys Pritchard. Although his family moved around he attended Abingdon School between 1953-1960 where he learnt to shoot. Following school he went to the University of Hull to study chemistry but following a discussion with the librarian, Philip Larkin, he left to study librarianship at the North Western Polytechnic School of Librarianship while working at Watford Technical College. In 1969 he moved to the still new National Computing Centre as deputy librarian where amongst the projects he undertook was a thesaurus of computer terms and bibliography of computing periodicals in an industry that was growing rapidly in the pre-personal computer age.

In a 1969 paper in the Journal of Documentation he coined the term bibliometrics which he defined as 'the application of mathematics and statistical methods to books and other media of communication'. It continues to be widely used and is now a recognised area of information science. He authored the 1969 A Guide to Computer Literature, the first book to guide researchers to data and sources in the industry. A second edition appeared in 1972.

In 1972 he moved to the City of London Polytechnic, becoming deputy librarian where he stayed until 1988. At the Poly he undertook and managed a number of cataloguing projects and also had responsibility for the Fawcett Library, now Women's Library, which the Poly had taken over and housed in 1977. He produced BiblioFem, a combined catalogue and bibliography on microfiche of the Fawcett Library and that of the Equal Opportunities Commission library. In 1984 he gained a MPhil with a thesis looking at the structure of information transfer networks.

Alan left the Poly in 1988 to form his own business which became ALLM GeoData. He recognised early on the important role that geographical data would have within computer applications and saw a market in supplying datasets of postcodes, place names, longitude and latitude data, telephone codes to organisations developing geographically based software. The business enjoyed considerable commercial success.

Away from work he chaired the Queens' Association, a schools' PTA in Bushey and became the first chair of Friends of Bushey Museum which became the UK's largest Friends' organisation.

He retired in 2008 and typically continued to work on personal projects. He began reworking his landmark 1980 bibliography Alchemy. A bibliography of English-language writings which had won the Library Association's Besterman Medal for best bibliography. The significantly revised and expanded edition is due in 2016. He used his skills to support the on-going updating of the Dewey Decimal Classification - a standard library classification system and did voluntary cataloguing in Bournemouth's main library. Alan met his wife, Lesley, when she was 17 years in 1962 on a CND march and they were married for over 52 years. Although relaxation for Alan often meant time on a computer, he and Lesley increasingly travelled in the UK and abroad. They were particularly drawn to Meganisi, a quiet Greek island, and they returned several times a year to see their local friends and to explore. His grandchildren were also a source of joy and they, in turn, delighted in his jokes and chats.

Alan is survived by Lesley, children Michael and Louise, and grandchildren, Matthew, Katy and Sophie.



Michael Pritchard




---


I never met Alan in real life, but when I first ventured into the alchemy discussion forum and mentioned that I was a librarian, he welcomed me cordially as a colleague and made himself available to respond to my occasional questions as I cataloged a complicated set of alchemy-related books from the 16th and 17th centuries. At a later point he added me as a Facebook friend, where I came to know of his enthusiasm for Greece and the Greek islands. I continue to miss his frequent posts and his warm presence< there.

The new edition of his bibliography will be immeasurably useful to all of us here, I am sure, and it will keep Alan in our lives for a long time to come.



Laura O'Keefe
Head of Cataloging and Special Collections
The New York Society Library