Limited edition Artwork Tarots No 7.
The Chalice Tarot

---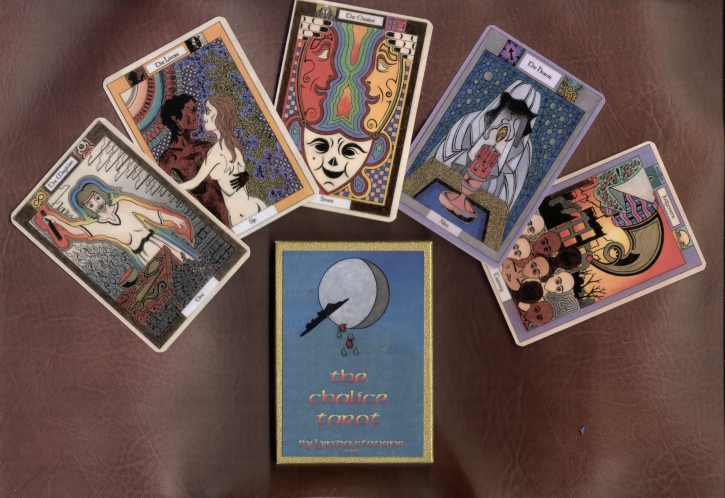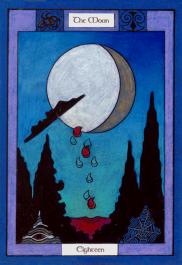 The Chalice Tarot was created by the British artist Lynda Stevens in the early 1990's. She is currently based in Budapest in Hungary, and uses the cards in her own readings. In her paintings she uses strong lines with geometric structure which she has coloured with vibrant, luminous, and yet wonderfully harmonised colours. The tones are subtly modelled, so that areas seem almost to glow with an inner life. She likes to use patterns and interlinked nets of forms, that in places spill out of the frame of the image. She re-envisions the tarot arcana in her unique style in her fine detailed paintings. The cards glow like gems in their box.
22 Major arcana deck. Card size 4.8 by 3.3 inches (122 by 84mm). Signed and numbered by the artist.

Temporarily unavailable. Last batch of copies late in 2010.


---
Lynda has designed a full set of Minor arcana, however, regrettably it proved impossible at the moment to produce a full deck. Perhaps this may be done later. In the meantime people you can see the designs on her Chalice Tarot pages on Geocities http://www.geocities.com/lyndastevens/index.html, together with her other artwork. She even has a blog page with lots of interesting information about her work.
---