Limited edition Artwork Tarots No 27.
The Greater Mysteries Tarot
by Robert Ellaby.

---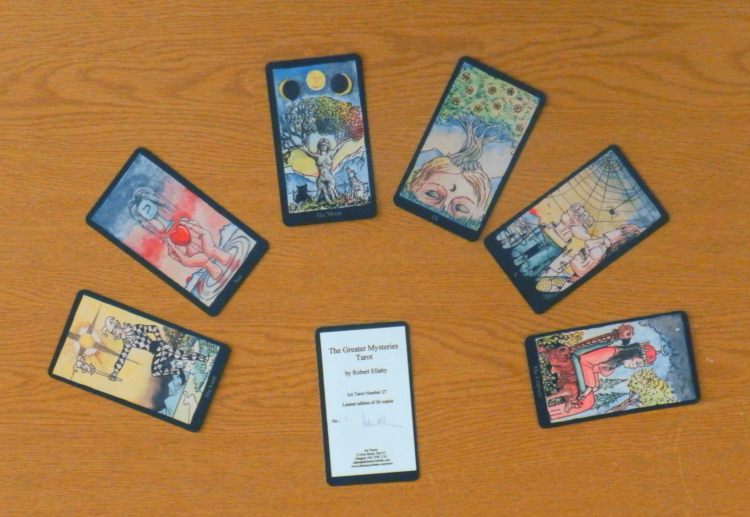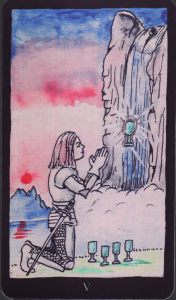 These 78 tarot designs were created by British surrealist artist Robert Ellaby between 1982 and 1984. He undertook to make these images as part of a course of instruction in Western esoterics, and never intended these as a publicly available deck. I recently persuaded him to let me print this small edition of his designs, as I was very impressed by the imagery and the underlying structure of the deck. The Majors draw on the established images seen through Ellaby's particular focus, but for the Minors he created his own sequence of images, which are repeated with variations through the four suits which he tied closely to the four elements.
I expect this small edition to sell out relatively quickly.
Edition of 50 copies signed and numbered - only 30 are for sale.
78 full colour cards supplied in a transparent polystyrene box.

Edition now sold out.


---