Limited edition Artwork Tarots No 8.
Rotin Tarot

---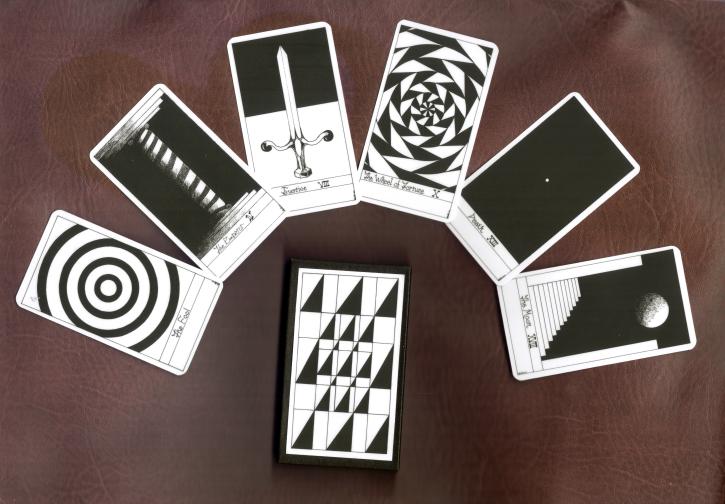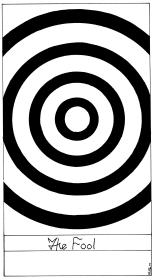 Peter Rotin's tarot is in black and white. It is primarily an abstract deck reducing the imagery of each arcana to a minimum while still retaining their essence and power. His deck also works with the polarities of dark and light, and the ways in which they weave together to give form and substance to the ideas. Thus the Emperor is minimalised to the idea of the column linking the earth and the heavens. The Fool is a series of four concentric circles, the outermost of which is broken by the frame, perhaps indicating the danger and loss of focus on the centre that the Fool finds on his journey. Though these images are minimalist they are not simplistic and a great deal of thought has gone into structuring the deck. Peter Rotin's fine sense of line and geometry makes his tarot transcend the mere descriptive as he shows in his forms the essence he has found in the tarot archetypes. The image for the box may at first glance seem merely decorative, but instead it hides a little tarot secret.
22 Major arcana deck. Card size 4.25 by 2.4 inches (108 by 62mm). Signed and numbered by the artist.

Available now ! The retail price for this black and white tarot is £33 ($57). Postage to UK and Europe is £2. Postage to the USA and Rest of the World is $8.
Sorry. Edition sold out.

---