Limited edition Artwork Tarots No 9.
Aleph Tarot

---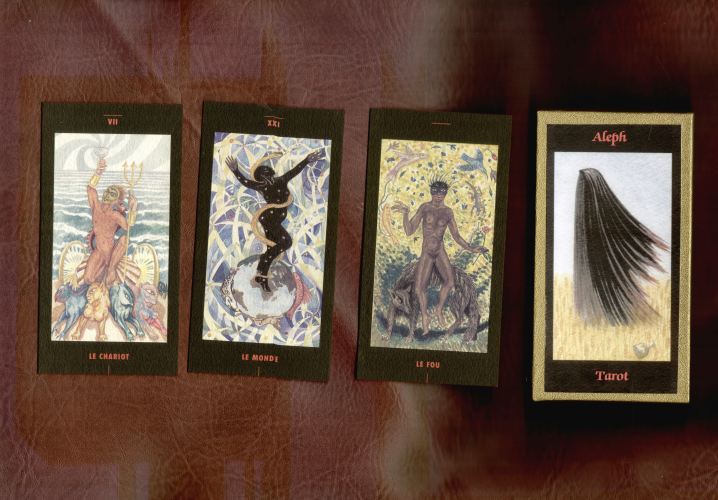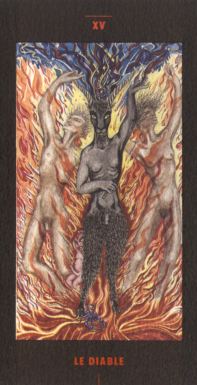 This wonderful painted tarot was created in 1994 by the artist Rossetta Woolf in collaboration with Aleph Kamal. An edition of 250 copies were printed for the Musée Lilim in Carcassonne in France, an association set up to create a living museum of collaborative arts projects, rooted in the spiritual and cultural history of the mediterranean, and dedicated to the myth of Lilith and her children, the lilim. Rossetta Woolf was one of the founding artists of this group and her watercolour paintings were the basis for this tarot. Her artwork though intensely symbolic uses a subtle pallette of soft colours and the underlying drawing is superb. The deck is mentioned in Kaplan IV page 25-26, where it is called the Cathar Tarot. I have obtained the final few remaining copies for the Art Tarot series (I have about 40 to sell). These are the original 1994 printed copies, which I have boxed up in my usual strong lidded box. I think it is quite a treasure, sadly almost completely unknown. Hopefully, its inclusion in the Art Tarot series will bring it to the attention of the tarot community. It certainly deserves recognition as a fine art tarot.
22 Major arcana deck. Card size 6.25 by 3.25 inches (160 by 83mm). Signed by the inspirer and creator of the deck, 'Aleph'.

Sorry this deck has now sold out and is no longer available.


---