HTML Scrolling Menu Css3Menu.com
The Imagery of Robert Fludd
A study course by Adam McLean
Available as book or downloadable file.

---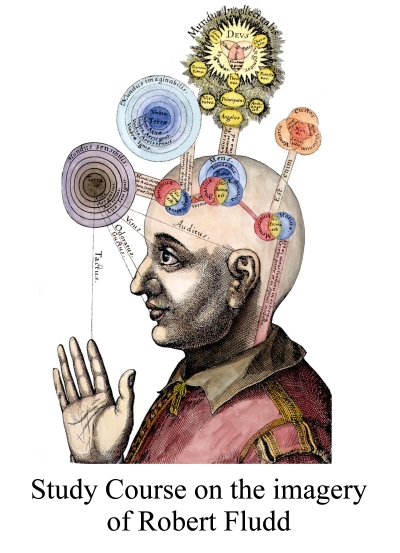 Robert Fludd is a well known early 17th century English Doctor who summed up the whole of human knowledge of the Macrocosm and Microcosm in a series of large folio volumes published between 1617 and 1626. These are written in Latin and have not been translated in toto, though a number of sections have been issued in the Magnum Opus series. Fludd's work was extensively illustrated with wonderful engravings and woodcuts. This study course leads us through all the emblems in Fludd's great volumes. The course amounts to 547 pages with over 550 illustrations! Adam McLean provides an explanatory commentary on each image. This gives us an insight into the breadth of the ideas pursued by Fludd in his great work.

---
BOOK
The coursebook is available in paperback direct from the printer, Amazon.


---
Download
USA and Worldwide
Pay in US Dollars through
your Credit Card or Paypal system
UK
Pay in UK Pounds through
your Credit Card or Paypal system
Europe
Pay in Euros through
your Credit Card or Paypal system
$25

£20

€24

---
Please note these lessons are copyright ©2010 Adam McLean, and no part may be reproduced or distributed in any form (including the Internet) without the permission of Adam McLean.
---