HTML Scrolling Menu Css3Menu.com
Magnum Opus Hermetic Sourceworks Series
This series of limited edition hand-bound books by Adam McLean were initially produced between 1979 and 1986. They were never sold through book dealers, but only by direct mail order. Consequently, these books became collectors items, often fetching high prices on the second-hand market. Only a few copies remain of some of the older titles in this series and a number are now entirely sold out. Since 1997 fourteen new titles have been issued with more in preparation.


No. 15. A Treatise on Angel Magic.
Transcribed by Adam McLean.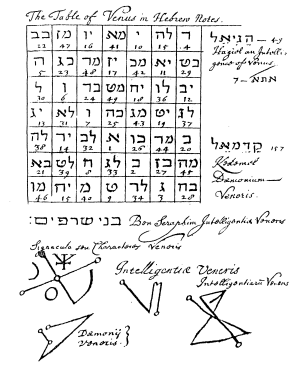 A transcription made by Adam McLean of a late 17th century manuscript compendium of Western angel magic. This manuscript of Thomas Rudd is now in the British Library as MS Harley 6482. It includes sections on the Schemhamphoras, the hierarchies of fallen angels, the images of the Mansions of the Moon, the Nature spirits and other such material. It includes a section on John Dee's Enochian system of Angel conjuration. The work concludes with a longer piece by Rudd, his Treatise on the Nine Hiererchies of Angels and their conjuration to visible appearance. This manuscript is thus an astounding sourcework on angelic conjuration, correspondences and symbolism, and will be of value, both to scholars and to esotericists, in asssessing the broad spectrum of ideas present in Renaissance angel magic.
Limited edition of 250 copies. Many illustrations and magical diagrams. 173 pages. A5 Hardbound.
1982 first edition.

This is now sold out


Complete listing
of all Magnum Opus books
Why is it so difficult
to buy the Magnum Opus books ?
Can I not just buy them
through Amazon or my local bookseller,
like any other book ?
Frustrated waiting for a
particular book to become available ?
Information on how the
Magnum Opus books are prepared.
What Magnum Opus books
are available right now to buy ?
Why buy these books
when so much is available
free on the internet ?
Sample pages
from some Magnum Opus books