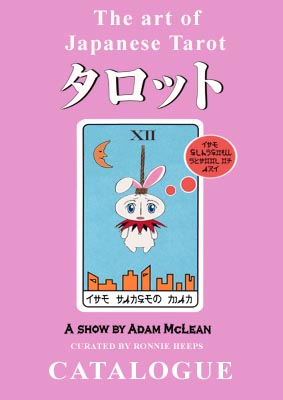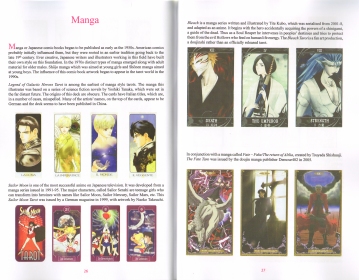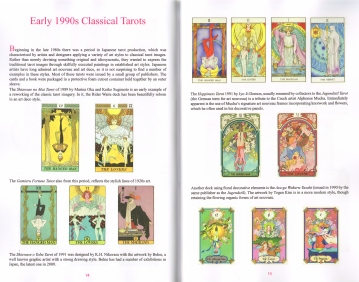 This large format book and DVD were issued in connection with my exhibition at the Glasgow School of Art in April 2009. Curated by Ronnie Heeps and Adam McLean, this exhibition in the Rene Mackintosh Gallery was drawn from my collection of original cards and documents the evolution of tarot art in Japan and simultaneously opens a window into Japanese popular art and its contemporary culture.

Japan was first exposed to tarot card images in the 1970s and within a few years Japanese artists were producing tarot decks for their home market. In the last thirty years hundreds of Japanese tarots have been created. Initially imitative of the familiar Western forms, Japanese versions quickly diversified as artists and graphic designers explored a variety of different styles. Tarot in Japan has interacted with manga, anime, the fantasy art of computer games, fashion and children's cartoon imagery. This unique amalgamation has resulted in some extremely creative and idiosyncratic explorations of tarot imagery.

This book was beautifully designed by the Glasgow artist, Ronnie Heeps. The professional quality 18 minute video documentary was filmed and edited by Pat Smith. It is written and presented by myself. It gives a good overview of the exhibition and I give a commentary on many of the exhibits.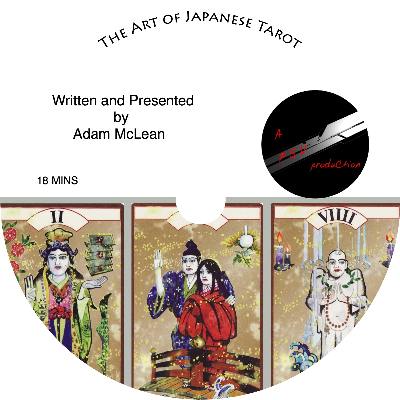 USA and Worldwide
Pay in US Dollars through
your Credit Card or Paypal system
UK and Europe
Pay in UK Pounds through
your Credit Card or Paypal system
$35 + $15 postage
£21 + £4 postage